Press release
H&M teams up with the UEFA Foundation for a kids collection of football shirts
H&M are proud to announce a special football shirt collection for kids, with 100% of the profits going to the UEFA Foundation for Children. By encouraging children to stay active and engage in the global aspect of the football, H&M wants to also meaningfully contribute to their futures by donating the proceeds to a foundation that uses sport to support humanitarian projects linked to children's rights in areas such as health, education and integration. The kidswear collection features replica football shirts from 16 countries around the world and will be available in stores as well as online on hm.com from May 21st.
20 May, 2020 09:00 CEST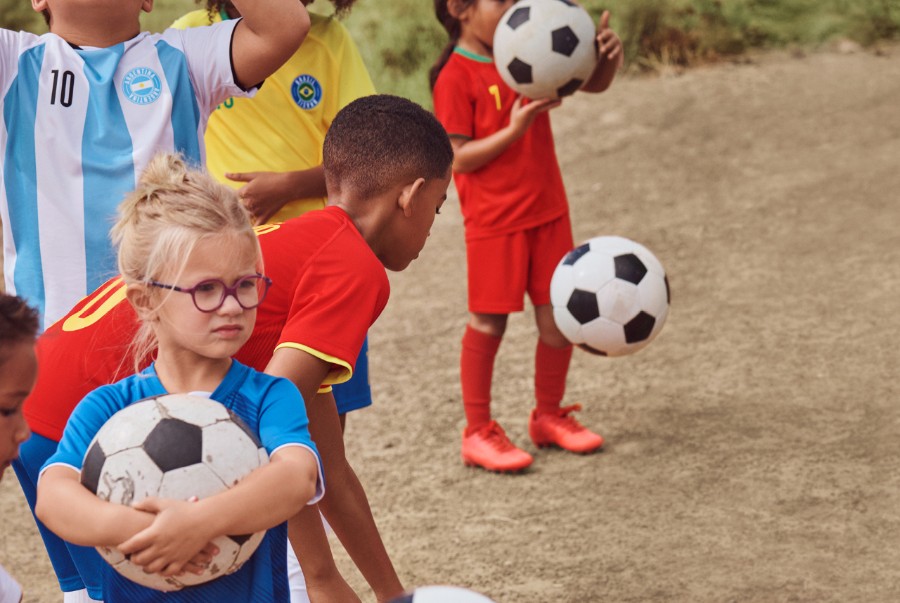 "We want children to stay active wherever they have the possibility these days – if only at home or in their own backyard, or perhaps in school – but also give them hope for a brighter and even more dynamic future. With this football shirt collection, our aim is to not only inspire children all around the world right now, but also ensure the wellbeing of children for generations to come by donating 100% of the profits to the UEFA Foundation for Children."
Sofia Löfstedt, Head of Design at H&M Kidswear
The UEFA Foundation for Children was established in 2015 with the objective of helping children and safeguarding their rights. Sport, and football in particular, can provide support in the areas of health and children's education, as well as promoting access to sporting activity, facilitating children's personal development and fostering the integration of minorities.
"Sport and play are vital for the physical and intellectual development of any child. When children play football, they get lost in the game. Football enables them to be children and dream big. The great support of H&M will help us to assist even more children in need, which will hopefully have a long-lasting effect on their future lives."
Urs Kluser, general secretary of the UEFA Foundation for Children

For more image please visit H&M Image Gallery