Press release
H&M introduces Blank Staples, men's essentials that elevate streetwear everyday
H&M is proud to introduce Blank Staples, a new collection of men's streetwear essentials that are the building blocks of the contemporary wardrobe: hoodies, sweatshirts, sweatpants and T's.
27 Aug, 2020 09:00 CEST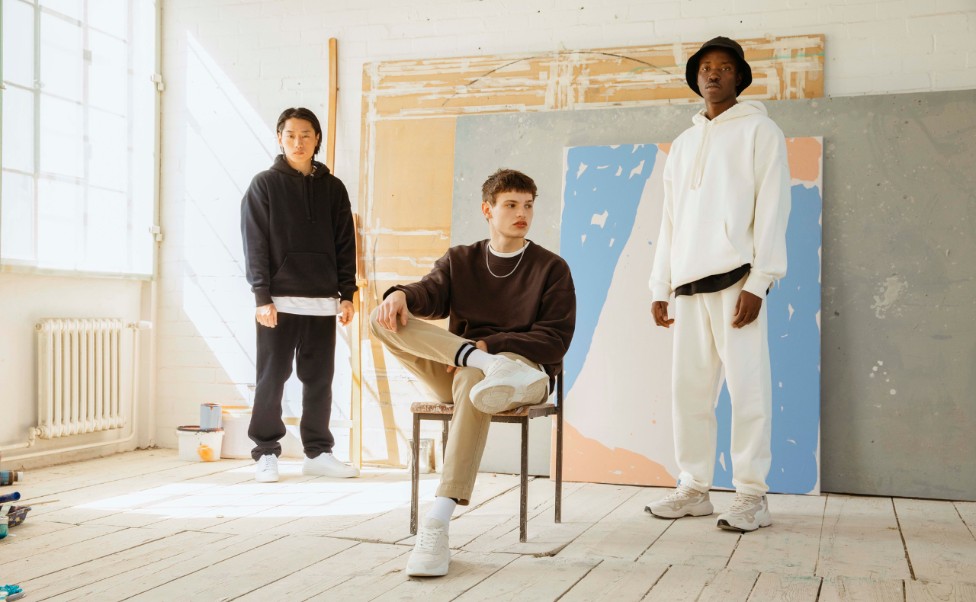 This core collection from H&M elevates the basics, with subtle but highly considered design aesthetics, each piece finished its own blank label. Blank Staples is conceived and created by the men's design team at H&M, partnering with Highsnobiety to work on campaigns and future collaborations. The first drop of Blank Staples will arrive on hm.com and in around 150 H&M stores worldwide on September 3.
"We are excited to begin this new journey with Blank Staples at H&M. It's about creating something meaningful, both as core essentials for the way men live today and as a blank canvas for future collaborations. Highsnobiety are the perfect partners because of their expertise, knowledge and credibility within the streetwear segment,"
Ross Lydon, Head of Menswear Design at H&M

"Highsnobiety is thrilled to bring Blank Staples to life with H&M. This carefully considered collection is in tune with how men dress today, with an attitude that's open to collaborative and creative possibilities,"
David Fischer, Founder and CEO of Highsnobiety
Blank Staples sets the new standard for essentials at H&M, with a focused collection cut from heavyweight cottons that have a dry hand-feel. For H&M's men's design team, the emphasis is on the specific details that matter in streetwear. It's the silhouette that comes from the drop of the shoulder, and the proportions of the sweatpants or the width of the neckline rib. Blank Staples is curated in a modern colour palette of tobacco, off white, brown and black.
The collection is in tune with the evolving way that men live their lives. As dress codes become more relaxed, the details count more than ever. Blank Staples gives fresh opportunities for creating personal style, by adding elevated streetwear pieces into the mix. It's about taking pride in the everyday wardrobe, whether it's for work, for play, for both.
As the season develops, Blank Staples will become a blank canvas for collaborations, with global creatives making their own mark on the collection in limited edition drops. Each Blank Staples piece will come with a blank label, along with the core logo designed by Highsnobiety that plays on traditional care labels. It's a logo with symbols that tell the story of the collection and the ethos behind Blank Staples.
For more information and background around the collection please source H&M Magazine.