Press release
H&M's Newborn collection is for every moment with your new baby
Welcome to the world, little one! Focusing on comfort, fit and sustainability in the designs, as well as supporting the togetherness between parent and child, H&M has created a Newborn collection and a seven-piece Starter Pack for babies up to 18 months (sizes 50-74). With it is a global campaign that explores the love and worry of caring for a newborn – a beginning of a journey with a bigger purpose. The campaign launches worldwide on March 30.
30 Mar, 2020 09:00 CEST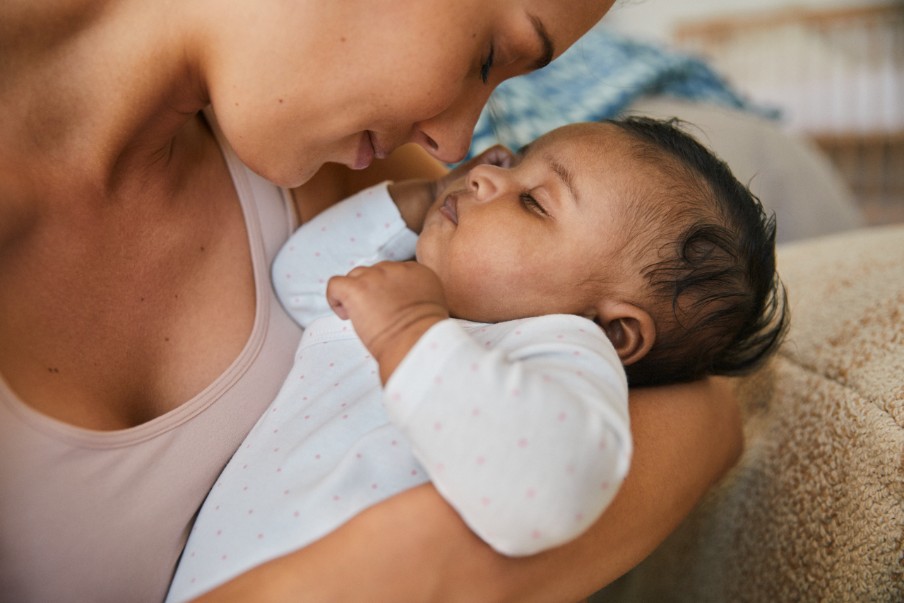 The Newborn collection comprises mainly of bodies, leggings and caps in white, melange greys, light pink and soft blues, but there are also other pieces in various prints and yellows. Almost 100% of the collection is made from organic cotton, which is certified by the Organic Content Standard or the Global Organic Textile Standard. The Starter Pack includes a cute bag containing two pyjamas, two bodies, a pair of leggings, a pair of mittens to prevent scratching and a hat, all made from 100% organic cotton.

With the sensitive skin of newborns, special attention has been paid to the design of each piece. Bodies are made without side seams wherever possible, have a wrap opening for ease, and the perfect nappy fit with soft elastic around the leg opening. The leggings are also made without side seams, have a double-folded waist, soft elastic at the back of the feet and stretchy feet to accommodate different sizes. Pyjamas with feet are easy to put on and don't have side seams either.

"Having a newborn is an extraordinary and joyful time full of all sorts of surprises, and with the H&M Newborn collection plus Starter Pack, we hope to make at least clothing choices easier for the parents by focusing on quality design elements for babies. Inspired by the bond between baby and parent, every detail has been well-thought out for comfort, fit and softness."
Sofia Löfstedt, H&M's Head of Kidswear Design
For more images please visit H&M Image Gallery