Press release
H&M's newborn and baby ranges are here — for every step of your parenting journey
Your bundle of joy is developing every day, and there are always new elements of parenthood to discover. Like understanding baby clothes, for example. So, with this in mind, H&M presents its newborn and baby ranges, featuring garments that focus on comfort, fit, sustainability, softness and "room to grow" designs. The accompanying global campaign launches worldwide in stores and online at hm.com on 1 April 2021 exploring poignant moments between baby and parent — and the challenges they may face — with love, warmth and care.
1 Apr, 2021 09:00 CEST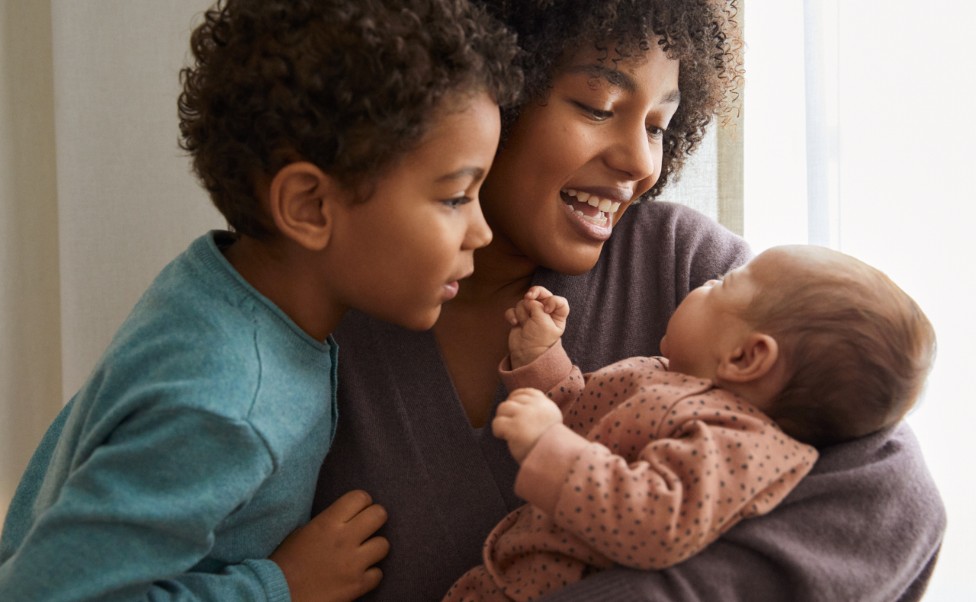 The newborn range includes bodysuits, leggings, rompers, overalls, dresses, hats, socks and blankets in white shades, melange greys, beige, dusky pinks, soft blues and browns, sage green and warm yellow tones. Prints feature stripes, dots, leopard spots, animal and rainbow graphics, florals and palm trees. All the cotton in the newborn- and baby ranges is organic, recycled or more sustainably sourced with the majority of our newborn garments made from organic cotton that has been certified by the Organic Content Standard or the Global Organic Textile Standard. H&M will also start using re-usable baby hangers across our stores globally in the summer. This change will reduce emissions and the use of fossil-based plastic.
Design-wise, babies have special considerations when it comes to comfort and ease of wear, so bodysuits are made without side seams wherever possible, have a wrap opening, and the perfect nappy fit with soft elastic around the leg. The newborn leggings are made without side seams wherever possible and there's soft elastic at the back of the stretchy feet to accommodate all sizes. For older babies, soft seams and elasticated waistbands allow quick dressing and let the baby crawl, walk or play with ease. "Room to grow" design details for newborns include an additional row of press buttons, stretchy feet, double-folded arms, double-folded waistbands and double-folded legs — so that the garment can be made longer in all directions.
'There are so many moments for parents to cherish, and we hope that these collections can at least take the guesswork out of dressing their little one. We also realise that babies outgrow their clothes quickly, so we have been keen to take more steps towards achieving a prolonged use. Along with the 'room to grow' details that prolong length of wear, we also encourage parents to pass on the outgrown pieces to siblings or other parents — or even join a swap shop! — or they can always bring the clothes to our in-store Garment Collecting boxes for recycling.'
Sofia Löfstedt, H&M's Head of Kidswear Design
For more images please visit H&M Image Gallary