Press release
H&M Spring 2021 drives innovation in sustainability further — with a fashion-forward sporty minimalist 90s vibe
For Spring 2021, H&M takes another bold step in its sustainability efforts, leading the change within the fashion industry by scaling new innovative materials such as Agraloop™ Biofibre™, which has increased in scope and amount used since first introduced in H&M's assortment. With a wearable mix of sporty and 90s minimalist elements, key items include a sleeveless cropped hoodie, slip dress with tie-up straps and ruching detail on the side, and sleeveless denim vest with patch pockets. The H&M Spring 2021 collection launches 25 March, and will be available in stores worldwide and online at hm.com.
19 Mar, 2021 09:00 CET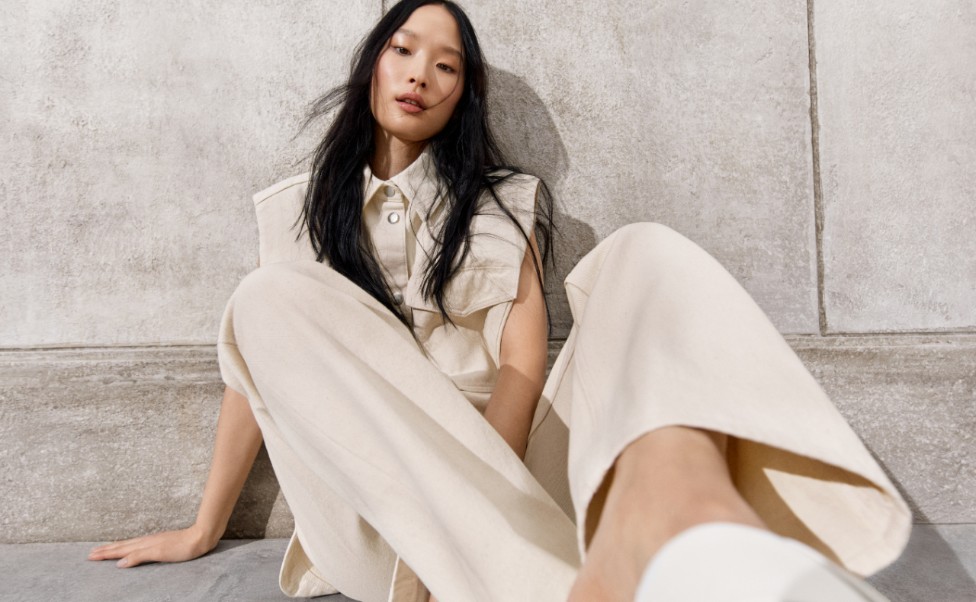 The collection draws inspiration from the minimalist nonchalance of the 1990s and plays with volume and a touch of easy tailoring. Key pieces in the collection are easy-to-wear dresses, sleeveless tanks, single-breasted blazers, shorts with elasticated waistbands, denim trousers and a trenchcoat.
After making its debut in H&M Conscious Exclusive AW20, Agraloop™ Biofibre™ has now been scaled up to the main collections, another innovative example of how Conscious Exclusive is a proven incubator for new technologies and materials. Transforming food crop waste — in this case, oilseed hemp waste — into a natural fibre, Agraloop™ Biofibre™ can be found in several pieces, such as the sleeveless cropped hoodie and softly structured trenchcoat.
The rest of the collection features other more sustainable materials, some left undyed, encompassing organic cotton jersey, denim and poplin, and crisp organic linen reflecting H&M's ambitious aim to only use 100% recycled or other sustainably sourced materials by 2030. Overall, the colour palette is pared back and neutral – beige, ecru, grey and black – enabling a multitude of personal styling combinations.
For more information and background around the campaign, including additional imagery and products, please source H&M Magazine.