Press release
LOVER'S FC x H&M: an epic collaboration where football traditions meet contemporary street style
H&M is proud to announce a collaboration with Lover's FC, the streetwear label that celebrates the passion and glory of football style. The collection features football jerseys with Lover's FC graphics and branding, crafted for an imaginary team that unifies the world.
It's about coming together for the love of the game, as well as adding a football twist to this season's street style look. Lover's FC x H&M, a collection entirely made of 100% recycled polyester, launches online at hm.com and in selected stores in Europe on 20th of May.
6 May, 2021 09:00 CEST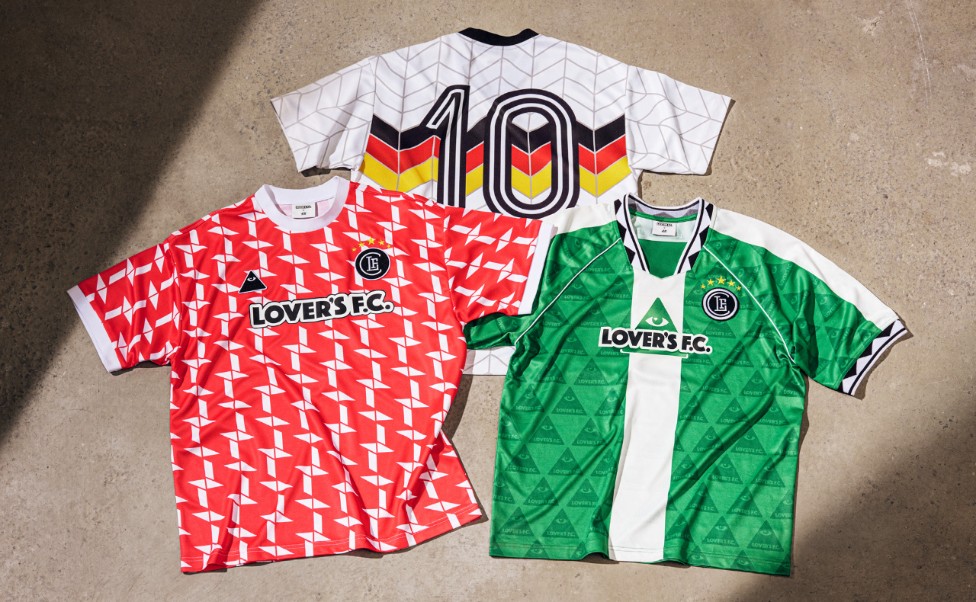 "Football and fashion have never been so closely linked, and this collaboration with H&M is a chance to explore their relationship. I first started Lover's FC as a lover of football shirts, and it's amazing to share this passion with fans of football and fashion around the world,"
says Neal Heard, founder of Lover's FC
"H&M's collaboration with Lover's FC brings authenticity and creativity to street style this season, capturing the passion and energy of the beautiful game. It's about the colours, the graphics and the relaxed silhouette of 90s-style football jerseys, perfect to mix into your spring and summer wardrobe,"
says Ross Lydon, Head of Menswear Design at H&M
Lover's FC x H&M imagines the kit of dream football teams, drawing inspiration from the colours and graphics of key squads and footballing nations. Some pieces reference '90s vintage kits, while others offer fresh ideas for what a team's kit could be, like a Breton stripe. There are seven different jerseys in the collection, two of which are long-sleeved, all of which play at the point where sportswear, streetwear and fashion meet.
Every detail counts on the 100% recycled polyester pieces, whether it's the Lover's FC logo on the chest, complete with its triangle and eye emblem, or Lover's FC across the body, as if a team's sponsor. There's also an LFC crest standing for Lover's FC, and each shirt has the number of a player who will resonate down the ages.
The collection is completed with a Lover's FC team tracksuit, the zip-up jacket cut with wide raglan sleeves for that oversized '90s feeling. There's also a reversible bucket hat, Lover's FC white socks, and a supporter's scarf with the slogan "Football without fans is nothing". Every single piece is perfect to mix into a daily street style look, adding the authentic sportswear passion of Lover's FC to the contemporary wardrobe.