Press release
H&M HOME PRESENTS FIRST DESIGN LAB COLLECTION
H&M HOME presents its first Design Lab collection – an in-house experiment, developed and designed by its
design team. The collection consists of limited and collectible interior pieces, encapsulated by a premium design
standard and quality. The H&M HOME Design Lab collection launches in select stores and online at hm.com/home on 17th October
2022.
28 Sep, 2022 09:00 CEST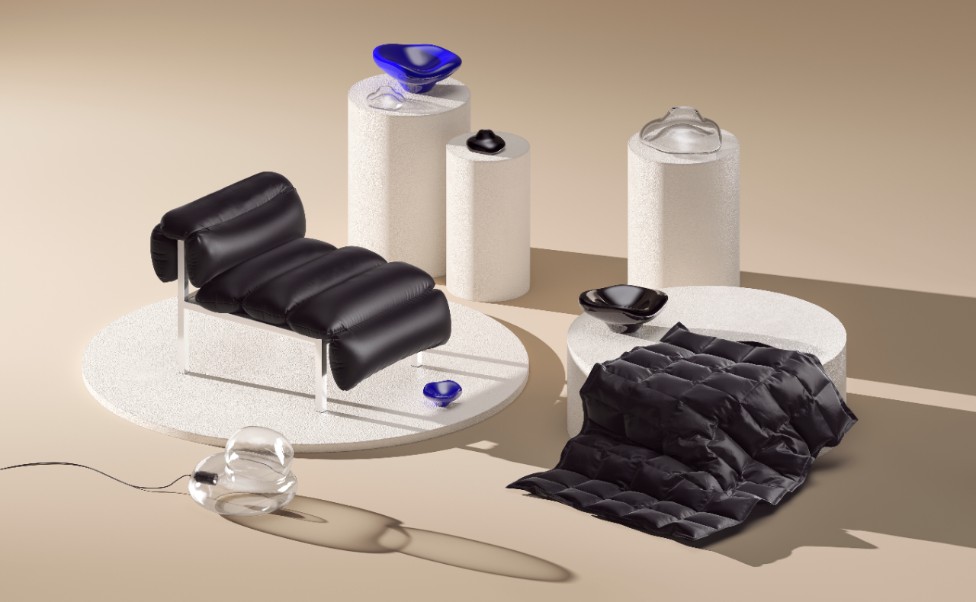 The Design Lab collection aesthetic stands at the intersection between abstract and tangible, inviting one to play with the visual as well as the philosophical contrasts and perceptions of softness and firmness. The H&M HOME design team have experimented with the relationship of opposing materials and shapes, exploring this connection to human observation. The result is a marriage of hard materials and soft shapes, combined with the power of volume.
"The concept and idea of this Design Lab collection began as a study and experimentation of shapes and the power of volume. It ended in a special collection for H&M HOME that truly showcases and marries innovation, design as well as quality. We are proud to present this exciting collection to our customers worldwide and see a continuation of Design Lab collections going ahead",
says Evelina Kravaev-Söderberg, Head of Design and Creative at H&M HOME.
The Design Lab collection holds 11 collectible interior pieces. The three larger and smaller modelled bowl vases in glass are multifunctional. They easily act as a vase, and once turned over, double as sculptural bowls. These come in three shades: inky black, Klein blue and transparent. The transparent, modular floor lamp is a statement piece, imagined to act as a light sculpture - infusing a designed touch to any interior and home. The modelled blanket holds an architectural and schematic design, showcasing the ultimate combination of complementary compositions. Finally, the lounge chair is a stylish, pièce de résistance, linking the collection together through the combination of hard steel and its soft, airy black padding.
"Design Lab is H&M HOME's reflection of the era we live in, where things may look one way and feel quite different. It reminds us to challenge what we observe and be open to new, stimulating combinations. This new collection invites the H&M HOME customer to experience a new side of H&M HOME, with limited interior pieces that we see as true collectibles for the future",
says Erica Christofferson, Concept Designer at H&M HOME.
The Design Lab collection will be available in selected stores only and online at hm.com/home from 17th October 2022.