Press release
H&M Move invites the world outdoors
H&M Move is on a mission to get us all moving outdoors - near or far, whatever the weather, however you move - with a newly launched Outdoor Collection. The adventure-ready movewear - for both men and women - is the brand's aims to break down the barriers to movement outside - creating highly functional yet aesthetically driven pieces with thoughtful technical details. Making high performing garment technology more affordable for everybody. The Outdoor Collection will be available online and in selected stores from September 8th.
8 Sep, 2022 09:00 CEST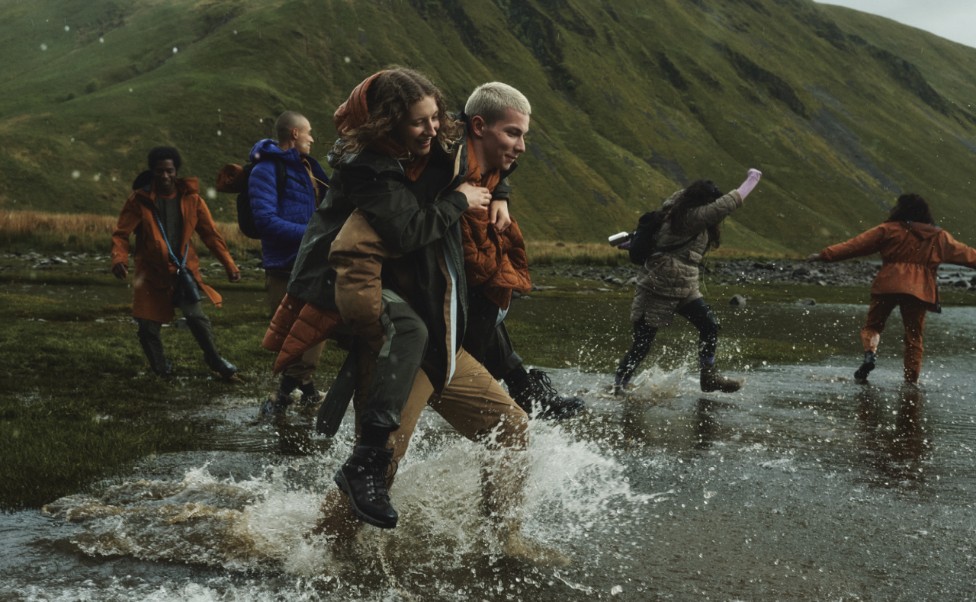 "The positives of being in nature and moving outdoors is huge. To remove barriers to get outside, we wanted to create a collection that our audience could rely on when facing the elements. Functional clothing and accessories that make you feel confident and comfortable in nature whilst maintaining a stylish aesthetic."

- Marie Fredros, Head of Design at H&M Move
One of the impressive highlights of the collection is the use of H&M Move's exclusive made-for-moving materials; jackets have been crafted with StormMove™, a waterproof and windproof layered fabric with an outer layer crafted from 100% recycled polyester and inner layer consisting of 100% recycled nylon. The collection also features DryMove™ which uses moisture wicking technology to pull sweat away from skin, keeping Movers comfortably dry - the perfect base layer for an outdoor adventure.
Versatility and comfort are at the core of the Outdoor Collection's creation. Modular details such as zip-off hoods and bottom panels, pillow-soft and packable insulated jackets and thoughtful underarm ventilation features allow for maximum comfort and breathability.
The functionality of the collection was put to the test on a wild day-adventure in Scotland, which saw six UK based explorers, with varying relationships to the outdoors, take to the hills and then swampy shallows of a lake. The result was a wet but exhilarating day trip.
H&M Move's Outdoor Collection launches on September 8th on hm.com/move and in selected stores.
About H&M Move:
H&M Move is embarking on a bold mission to democratise sportswear and get the whole world and every body moving, however they move. We make stylish and functional movewear accessible to Every Body, in a more sustainable way. Visit hm.com/move or follow @hm_move for more inspiration.