Press release
H&M Move opens the dancefloor with renowned choreographer JaQuel Knight to launch first Dance collection
H&M Move's first ever Dance Collection will be available in 2400 stores worldwide and on hm.com/move on October 6th as they continue to invite the whole world and every body to move - equipping Movers with stylish and functional movewear.
6 Oct, 2022 09:00 CEST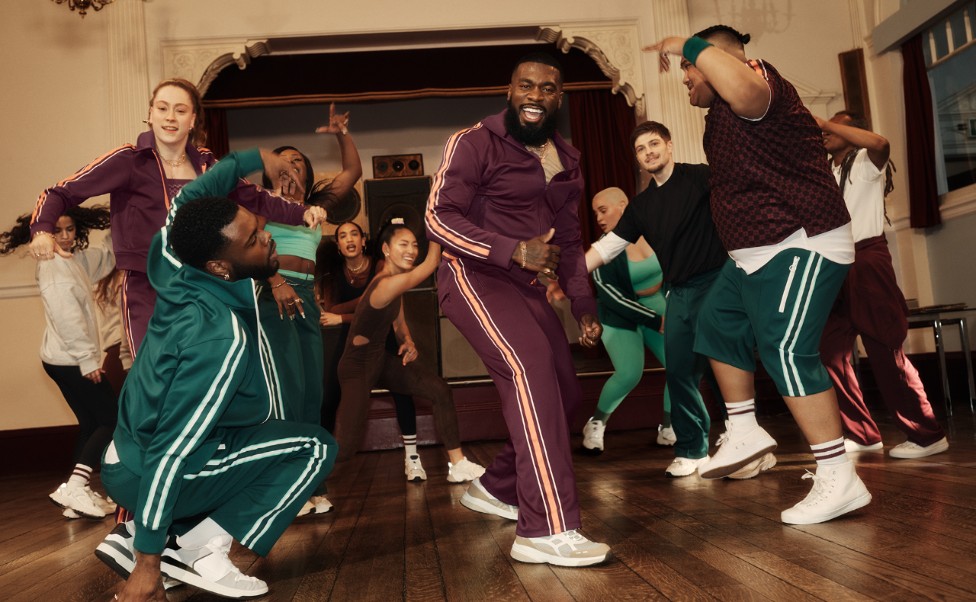 The launch sees the brand come together with renowned choreographer JaQuel Knight to showcase the collection and open the dancefloor to every body. The collaboration continues Knight's ongoing role as 'Mover' for the brand, which began with the launch in August.
JaQuel Knight is responsible for some of the most iconic dances of our time and multiple Superbowl shows. He may have a long list of mega-star clients but his mission, in partnership with H&M Move, is to promote diversity and equality within dance.

"The dancefloor is a safe space. Open to every body. Whoever you are. Whatever your ability. It's about expressing yourself. However you move. If the world got up and all danced for five minutes a day, if we just took time out of our daily schedules to breath and dance it out, the world would truly be a different place".

- JaQuel Knight, Choreographer and Mover
To inspire people to dance and celebrate the vast variety of movement possible in the collection, H&M Move teamed up with JaQuel Knight to open the dancefloor in a studio in London. Knight invited a diverse range of dancers, who's moves he admired, to dance together on an impromptu dancefloor, sound-tracked by the riotously rhythmic 'Dancina' by Yemi Alade. In a circle, alive with electric energy and led by Knight, a cacophony of dance styles seamlessly collided - individual takes on tap, contemporary ballet, breakdancing and vogueing. Captured by director, Aidan Zamiri and the accompanying photography by Ronan Gallagher every dance style was celebrated, every quirk and individuality promoted.
"We strongly believe in the power, the beauty and the benefits of dance as a form of movement. With this dance collection we want to empower people when they dance, but also make them feel great because of their style and fit. It has been so much fun to see the dance floor come alive with JaQuel Knight's energy and drive to get everybody moving."
- Simon Brown, General Manager H&M Move
The collection, which includes dancefloor-ready movewear for both men and women, features bold jacquards, unitards with cut-out details and timeless tracksuits in rich burgundy and forest green. Notable details within the women's collection are the structured weaves and seamless attributes; used to enhance the fit of the tanks, tights and unitards. The men's collection continues the theme of versatility, offering mix and match tracksuits with both trousers and shorts. The brand's exclusive made-for-moving material DryMove™ features across the Dance Collection and uses moisture wicking technology to pull sweat away from skin, keeping Movers comfortably dry.
The first H&M Move Dance Collection launches on October 6th with collections for women and men available in 2400 stores worldwide and on hm.com/move.
About H&M Move:
H&M Move is a movement brand. We celebrate movement and invite the world to move. We make stylish and functional movewear accessible to Every Body, in a more sustainable way. Visit hm.com/move or follow @hm_move for more inspiration.