Press release
H&M says hello to matching swimwear for the whole family
For Summer 2022, H&M wants to celebrate those family moments that turn into lifelong memories with a matching swimwear collection for the entire family. The collection is inspired by sunny days at the beach and is made using recycled fibres for a more sustainable option. It consists of one-pieces, bikinis, trunks, bucket hats, and sunglasses, for babies, kids, women, and men. The H&M family swimwear collection launches 5 May and will be available online at hm.com.
5 May, 2022 07:00 CEST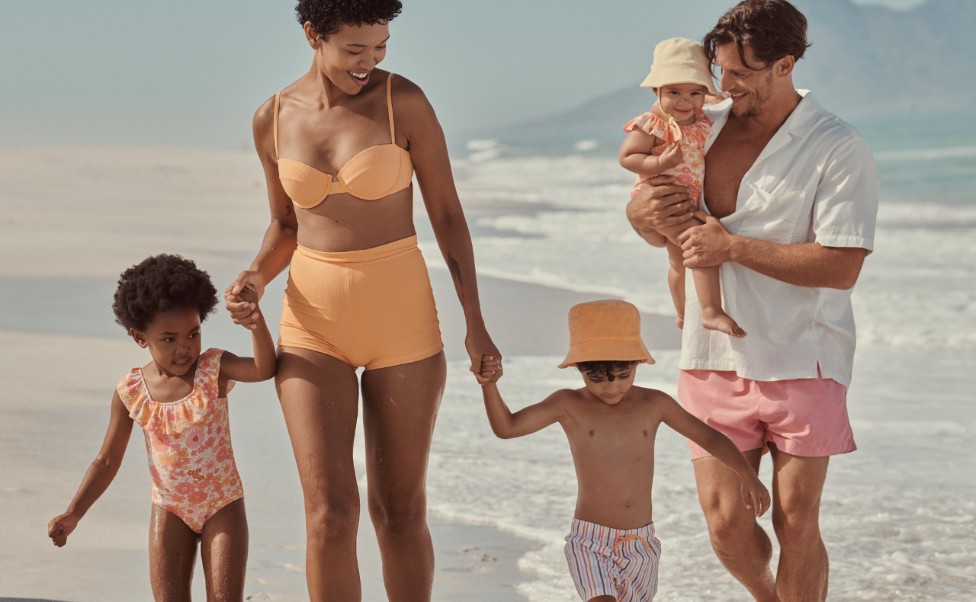 Summer is about enjoying the season with the family, which is captured in the collection's tangerine hues, watermelon pink, stripes, and floral prints. The garments are made using recycled polyester and recycled polyamide and can be matched between parents and their little ones. The collection includes sunglasses and hats for babies and kids, offering protection for days out in the sun.

For more information and background around the campaign, please source H&M Magazine.