Press release
The new H&M ESSENTIALS core collection is here to stay
Timeless design. High quality. Excellent fit. These are the key components that make up the H&M ESSENTIALS line of elevated wardrobe staples. It's about slowing down. Creating garments that stand the test of time. Garments that have a story to tell. Garments that you'll want to keep forever. The curated range of men's styles will launch in store and online October 20.
20 Oct, 2022 09:00 CEST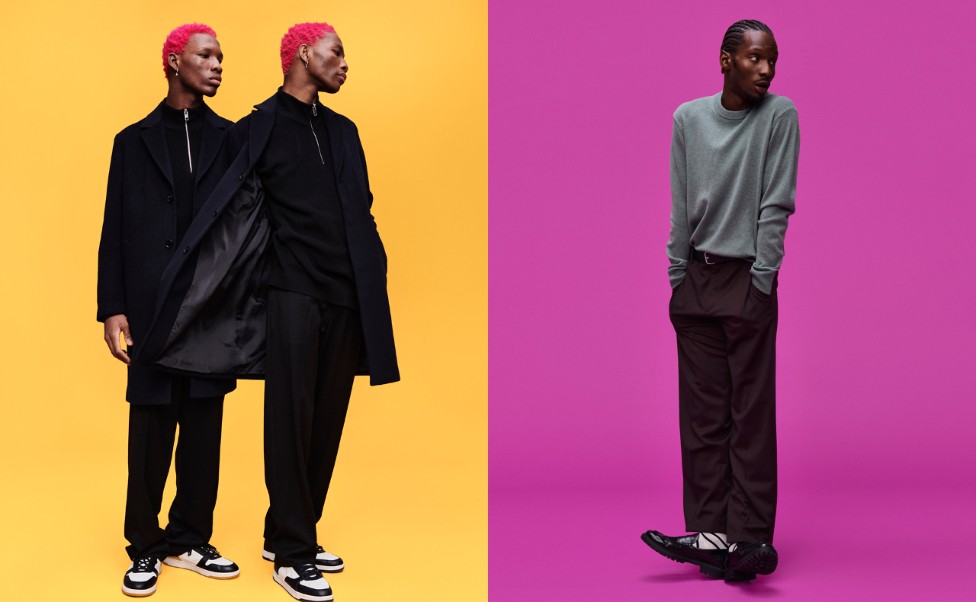 The H&M ESSENTIALS concept was founded on the idea of longevity in fashion and manifests as a collection of timeless, expertly cut designs made from high-quality materials. Pieces you'll return to over and over that make up the foundation of an enduring and always-relevant wardrobe. By creating a long-lived style platform for the menswear customer, garments like the T-shirt, jeans, and shirt will always be readily available. It also shifts part of H&M's business model into a slower cycle of trends.
"The men's design team really studied classic menswear pieces and focused meticulously on the components and details needed to create this timeless yet modern collection. I'm excited to continue working with and elevating the concept further over time,"
says Ross Lydon, Head of Menswear Design at H&M.
When launching, the collection carries a total of 12 individually numbered styles and will never feature more than 20 unique products at the same time. First out are everyday must-haves like the tailored coat, T-shirt, hoodie, sweatshirt, Oxford shirt, shirt, jeans, light knit jumper, heavy knit jumper, blazer, slacks, and chinos. All are made from durable high-quality materials, including more sustainable ones like recycled Melton wool and recycled polyester. The colour palette is a mix of classic neutrals and select seasonal tones.
To offer more transparency around the collection, H&M is introducing a behind-the-scenes series called "The Making", which tells the tale of the design process, development, styling, materials, and creatives behind the garments. Additionally, select garments in the collection will feature a unique digital ID created by tech startup EON. When scanned by mobile devices, the digital ID directs customers to an inspirational and informational micro site to learn more, shop or repurchase the garment. Together, The Making and Digital ID will be giving customers more ways to deepen their relationship with the clothes they wear every day, providing an even greater reason to take care of, repair, and recycle these garments. Longevity, and circularity, can only be attained when a brand and its customers work together.
For a full range of products and more information around the activity, please source the main H&M Essentials campaign page.