Press release
H&M Men's A/W 2023 season marks the start of a more dapper era in menswear
The new autumn/winter fashion introduces an array of sophisticated wool coats, sleek leather jackets, and luxe knitwear. New styles will be available in store and on hm.com from September 14.
14 Sep, 2023 09:00 CEST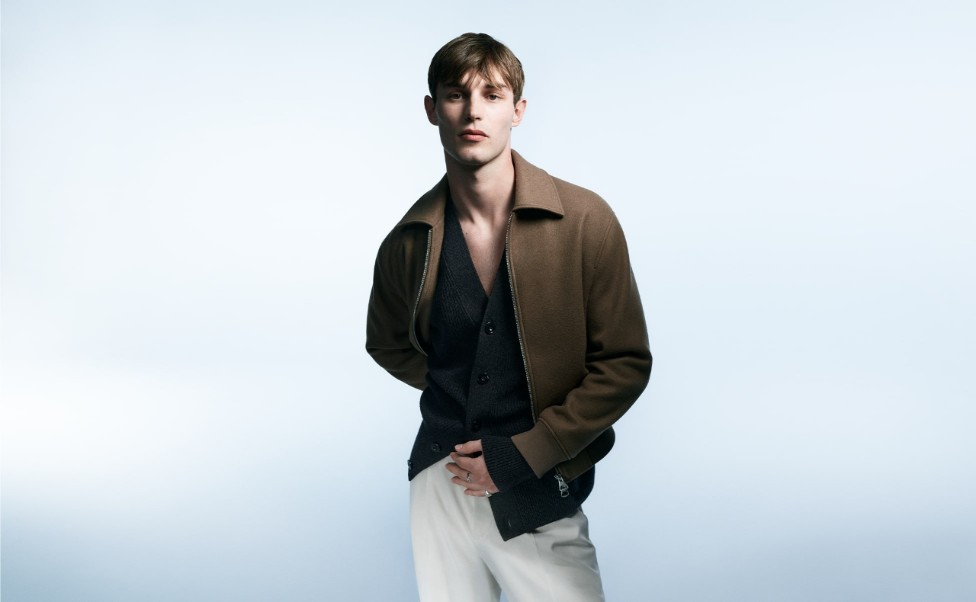 Giving a dignified nod to the popular "quiet luxury" trend, H&M Men's new autumn fashion offers the same sartorial sleekness with premium fashion pieces at a more affordable pricing. However, with fashion-forward elements giving the look an elevated edge, the collection aesthetic might in fact be better described as "loud sophistication" than "quiet luxury".
"Tailoring and sartorial influences are having a long-awaited moment after being in a haze of the streetwear trend for the past couple of years. There's a definite longing to smarten up the everyday wardrobe and this collection caters to that desire,"
says Ross Lydon, H&M Man's Head of Design.
The look is minimalistic and precise, building on timeless, transitional garments styled in this season's tonal layers. Silhouettes are relaxed with a dapper touch of sharpness, making pieces both comfortable and confidence-boosting. With a subdued colour palette made up by earthy neutrals — including off white, grey, black, beige, and brown — attention is drawn to the subtle shifts in hues and tactility of textures.
Seasonal key pieces include the long wool coat, short wool blouson jacket, double-breasted blazer, and smarter versions of the classic leather biker. Luxurious-looking knitwear is styled under the new statement outerwear and combined with tailored wool trousers and loose-fit jeans. Accessories, including large tote bags, heavy knit scarves, and chunky loafers, are discrete yet impactful, amplifying the sophisticated sensibility of the look.
For more information and background around the campaign, including additional imagery and products, please source H&M Magazine and the main H&M Men campaign page.