Press release
FALL IN LOVE ONLINE AND IN STORE – H&M HOME UNVEILS BRAND CAMPAIGN
H&M HOME is delighted to present its brand campaign launching on 2 February 2023. Portraying a modern take on a love story, the campaign displays a playful twist on the idea that one can fall deeply in love with objects of our desire. The campaign showcases four key pieces from H&M HOME, including a rug, a vase, a lamp and various glasses, in a playful and lighthearted manner. The brand campaign launches on 2 February 2023 and can be seen online on hm.com, YouTube, Meta as well as on TV in selected markets.
2 Feb, 2023 09:00 CET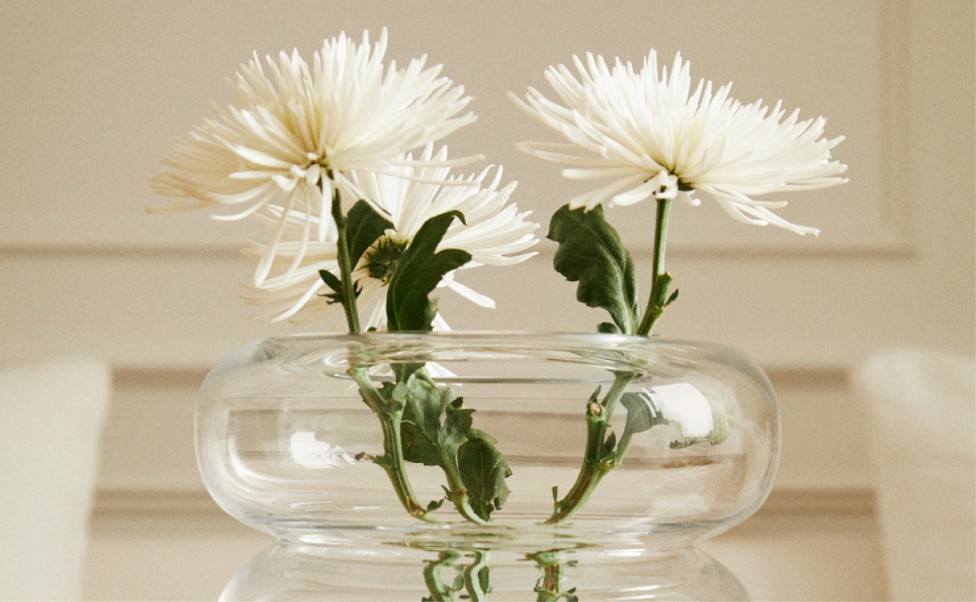 H&M HOME is a design-driven interior brand with a wide and varied product assortment, including interior pieces for the living room, kitchen, bedroom, bathroom, and kids' room. H&M HOME aims to offer modern design and quality at the best price, in an inspiring and sustainable way, enabling interior lovers across the world to create a place to feel at home.
"H&M HOME has been a growing lifestyle and interior destination since our launch 14 years ago, with great design, value for money and quality at our core. Today we offer a variety of products for every room, enabling our customers to update and renew their homes in a fun, easy and more sustainable way. With the product always at the forefront, the brand campaign allows us to show our wide assortment and connect with new customers and interior lovers. Welcome to join the HOME revolution!"
says Ida Lindahl, Managing Director at H&M HOME.
The brand campaign film takes the viewer through everyday life scenarios, where the selected products hold a humorously amplified role. From the soft touch of a wool rug or the shine of a champagne glass to the delightful plumpness of a vase, the brand film gives a gently mischievous twist on how small things truly make a big difference, especially when it comes to falling in love. The campaign was conceptualized by Stockholm-based advertising agency King, with Frank Hollingworth as creative director and Martin Sööder as copywriter. The brand campaign film was produced by Scandinavian production company Bacon with Martin Werner as director.
"We have played with the idea of 'falling in love' with the chosen H&M HOME products included in the campaign. To clearly show that we have a bit of self-distance in what we do, we have exaggerated the role they play in the customers' lives. We think it makes for an interesting and joyful feeling, adding a personal touch to the brand,"
says Frank Hollingworth, Creative Director at King.
H&M HOME is currently available in 56 markets, including shop-in-shops and concept stores, and delivers to 42 online markets.
H&M HOME is part of H&M Group and forms together with H&M Move and H&M Beauty – H&M Lifestyle Brands.
H&M HOME has its own organization, with a head office in Stockholm, Sweden.
The H&M HOME brand campaign goes live on 2 February 2023.