Press release
H&M BEAUTY LAUNCHES AN EXCLUSIVE ESTRID RAZOR IN H&M RED
This July, Estrid launches their razor Starter Kit and Travel Case in a new striking red shade. The colour the razor named, "Bisou", is inspired by the iconic H&M red and will be sold exclusively at H&M stores and on hm.com from 27.07.2023.
11 Jul, 2023 14:00 CEST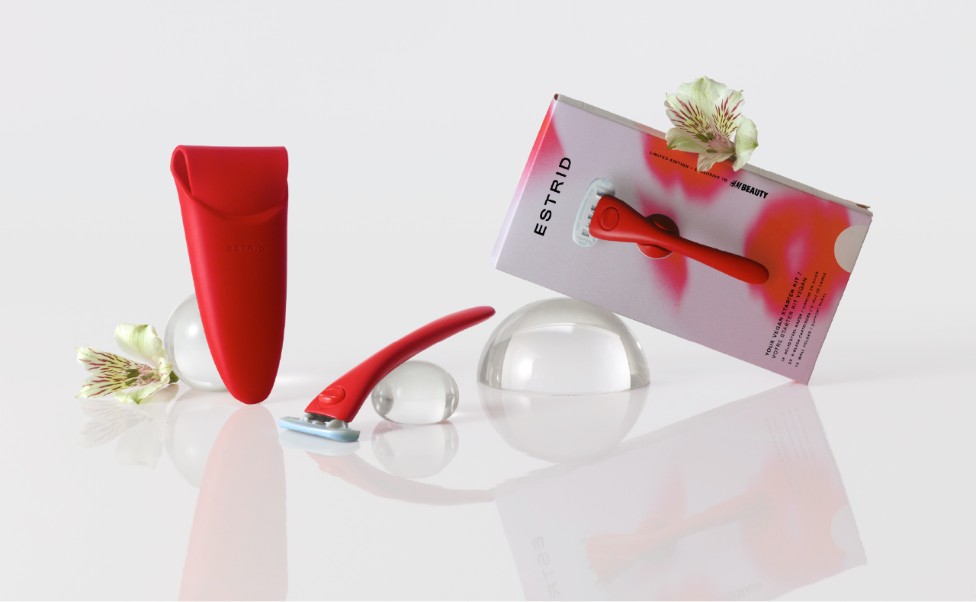 "We continuously work on expanding our offering with the goal of giving our customers an exciting assortment that inspires them. We are very happy to launch an exclusive H&M razor from Estrid, giving our customers something special."

says Maria Sadowska, Head of assortment, H&M Beauty.
This kit is everything you need for a smooth shave at home or on the go. All products are vegan and cruelty-free.

"This is the first time ever that we are launching a product together with another brand. The excitement of this launch reminds us of everything that Bisou encapsulates. It is an honour to be able to launch these products with such an established player like H&M Beauty. It is a valuable opportunity to continue to build on our longstanding relationship with H&M who were the first official retailer to sell Estrid in store."

says Gillian Birrell, Head of B2B, Estrid.