Press release
H&M HOME INVITES YOU TO A FESTIVE CHRISTMAS EXTRAVAGANZA
H&M HOME presents a joyful, stylish, and sparkly holiday season where we invite you to embrace the art of decorating and celebrating. With a holiday collection that exudes opulence and style, H&M HOME is here to make your festivities extraordinary, from your tree and your living room to your table setting.
29 Sep, 2023 10:00 CEST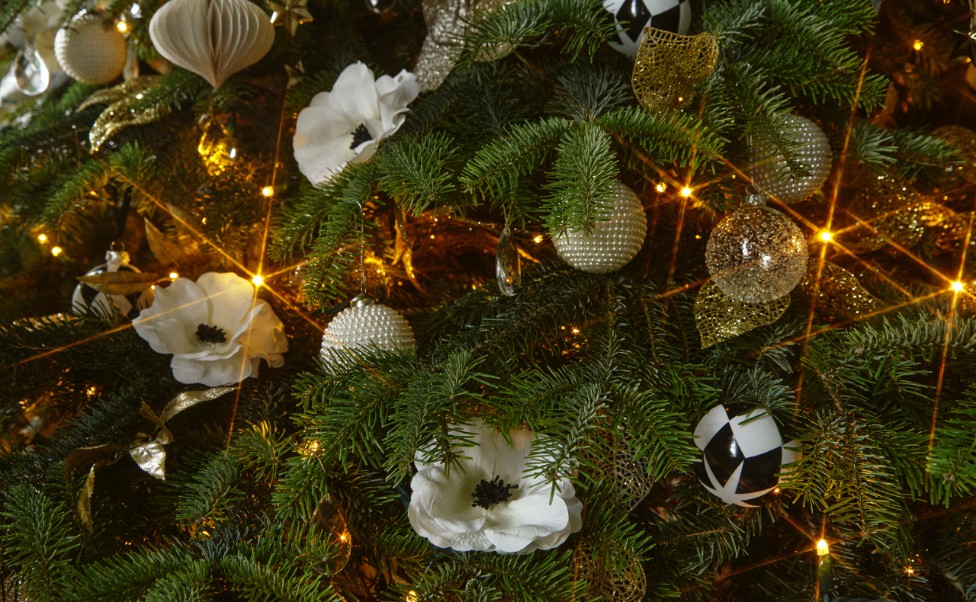 Welcome to a glittery and joyful holiday season at H&M HOME, where we invite you to enjoy an opulent soirée where family and friends gather. At the heart of this holiday season, stands a resplendent tree. Whether you want to embrace a more stylish or bold look– ornaments are key at H&M HOME this season. Mix white iris-inspired flower ornaments with round white pearl baubles and pearl garlands. Or mix it up with an updated take on the traditional striped baubles, from white/burgundy, dark green/black to mustard/gold variations. If you're after an unexpected and quirky tree, playfulness is a theme with chess-inspired pieces like a knight and a tower, a champagne glass and a deck of cards ornament.
The décor pieces this holiday season infuse a much-needed warm feeling, and include oversized vases in an array of shapes, featured in black to gold hues. Candleholders come in a wide variety, from classic pieces in silver and gold to black variations in bolder silhouettes. Cushion covers make for an easy way to add newness to your home. Choose between classic white and red stripes and a charming black bow style, with a matching rug in white with black borders. Candles are as always essential, where the new bubble tree-shaped pieces in silver and black make for a fun addition.
When it's time to eat, a table setting fit for a royal is the way to go this holiday season. Pair our sequin table runner with beaded placemats in gold, layer with plates with a red floral print, add star-shaped napkin rings and place card holders, alongside gold-rimmed glasses and a matching round gold tray, to make for the perfect holiday lunch or dinner setting.
Key pieces
Ornaments are essential for every holiday season and this one is no different. To keep an elevated and stylish mood, add in iris flower ornaments, mixed in with round pearl baubles alongside classic striped ones.
Playful and quirky ornaments including a deck of cards, champagne glass or even a knight, inspired from a game of chess.
Candle holders are key, a stylish low piece in a silver hue will add an elevated feeling to any room. In addition to candelabras, add bubble tree-shaped candles in silver or black as a finishing touch.
Oversized vases in gold in a variety of shapes add to the holiday spirit.
For the table décor, beaded placemats in gold go perfectly with the red floral print on white plates, card holders in gold for that extra touch, red cloth napkins with embroidered scalloped edges and a sequin runner for the dinner table, alongside a star tablecloth.
An ice bucket and matching shaker are perfect pieces for the holiday after party.
Available in stores and online at hm.com/home from 26th October 2023.