Press release
H&M MOVE AND ZLATAN IBRAHIMOVIĆ TEAM UP WITH LAUREUS SPORT FOR GOOD TO EMPOWER YOUTH
H&M Move is thrilled to announce its new partnership with Laureus Sport for Good Italy. Together, they aim to make a lasting impact on the lives of young individuals by promoting inclusivity, education, and physical well-being through sports
6 Jul, 2023 11:00 CEST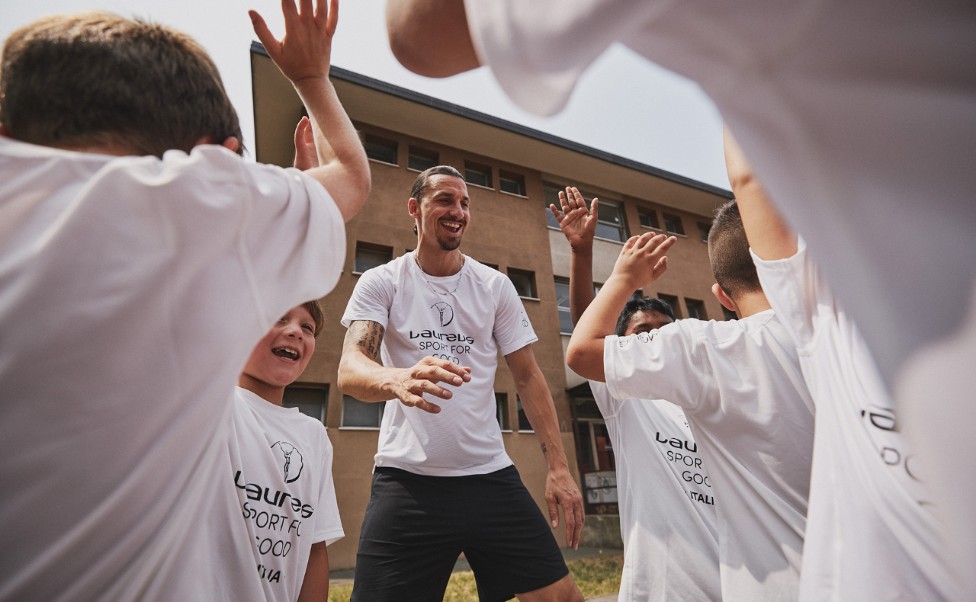 This two-year partnership is set to engage 2,000 youths from socioeconomic vulnerable contexts in which the risk of social exclusion, bullying and school dropout is high. The collaboration promotes sports as a means of inclusion and education by offering free multi-sport activities in Milan, Rome, Palermo and Naples and the first move is summer camps in the four cities where participation is for free.

To demonstrate his unwavering support, H&M Move's Brand Mover, Zlatan Ibrahimović, surprised the children participating in the summer camp held in Milan by actively joining their activities. Zlatan, committed to giving back, shares a personal connection to the program's mission.


"Move Together is very much in line with my own ambition to give back to communities. I want to inspire through movement and to take away barriers. I often felt judged or excluded when growing up, but sports have helped me a lot, it's given me confidence. It is crucial for everyone to find a place where they feel important "
says Zlatan Ibrahimović.
Move Together, H&M Move's community program, focuses on young people experiencing the biggest barriers to movement, during the most formative time of their lives, where they are starting to discover their own sense of belonging in the world.

"Sport has a unique opportunity to bring people together and when moving together, the collective energy brings both joy and power to push boundaries. We are excited to partner with Laureus Sport for Good in our joint mission",
says Diana Amini, Head of Move Together Program.
Laureus' summer camps fill an important gap where many families experience challenges to afford meaningful activities during the school holiday. The collaboration will also continue when the next school year starts with various multi-sport activities to remove barriers to movement.

"We are happy to have H&M Move as an important partner in our mission to use the transformative power of sport. Through our activities, we aim to generate inclusion, combat discrimination, and help children develop essential life skills. Together, we are committed to addressing key issues such as gender inclusion, breaking stereotypes, supporting children with disabilities, and empowering vulnerable children",
says Daria Braga, Director of Laureus Italy.
About Move Together and H&M Move:
Move Together is H&M Move's community program where young people are supported to enjoy all the benefits of moving together – physical as well as mental and social.
H&M Move is a movement brand. We celebrate movement and invite the world to move. We make stylish and functional movewear accessible to everybody, in a more sustainable way.
About Laureus Sport for Good:
Laureus Sport for Good is a global organization that utilizes the power of sports to drive social change and create a more inclusive society. By supporting projects worldwide, Laureus Sport for Good empowers youth and communities to overcome social challenges and unlock their full potential.