Press release
H&M MOVE FINDS THE SWEETSPOT OF FUNCTIONAL OUTDOOR APPAREL AND FASHION
Getting into nature is for everybody - and with the Spring 2023 Outdoor Collection, H&M Move inspires us all to start exploring in style. With a creative take on outdoor gear, the collection hits the sweetspot of thought-through details, functional materials, colors and looks. The Outdoor Collection will be available online and in selected stores from March 23rd.
22 Mar, 2023 14:00 CET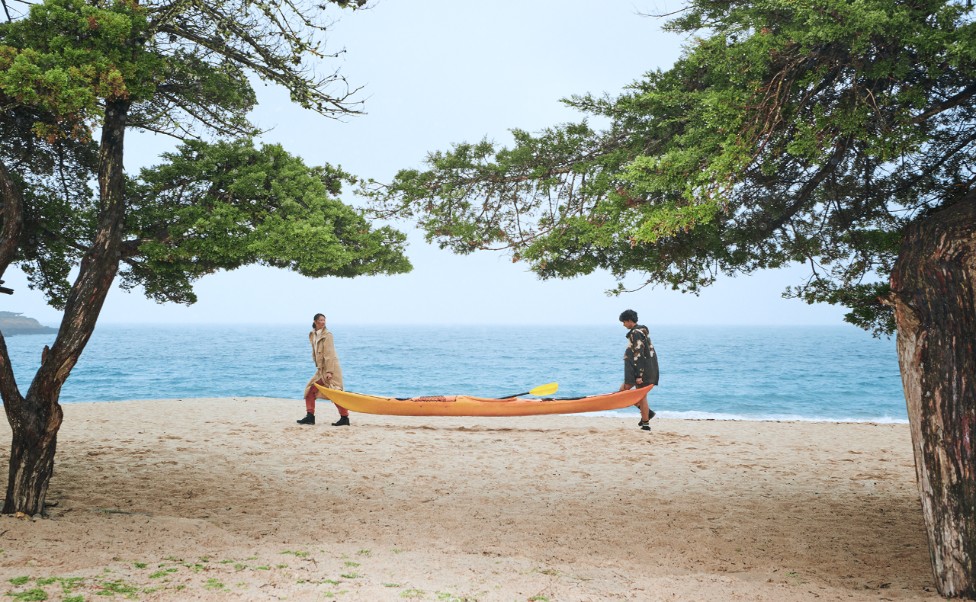 There's no reason why hiking apparel can't be stylish, affordable and functional at the same time. The designs are reflections of the elements and celebrate the importance of keeping a connection to the outdoors. Whether you're into climbing, hiking, mountain biking, kayaking or just gently discovering nature with friends.

The collection has a strong built-in modularity, with zip-off features and the ability to peel off layers according to weather and needs. Colors run in earthy mineral tones, and fabrics have water repellent and lightweight functionalities - distinctly made for the trails, mountains, beaches, or the commute.

The new Outdoor Collection is filled with adventure apparel for both men and women and launches on March 23rd on hm.com/move and in selected stores.
About H&M Move:
H&M Move is a movement brand. We celebrate movement and invite the world to move. We make stylish and functional movewear accessible to everybody, in a more sustainable way. Visit hm.com/move or follow @hm_move for more inspiration.