News article
H&M ranks as #7 on Forbes' World's Top Companies for Women 
In the 2023 edition of Forbes' World's Top Companies for Women list, H&M is among the top 10 out of 400 companies, taking the #1 position in the Clothing and Shoes category. 
15 Nov, 2023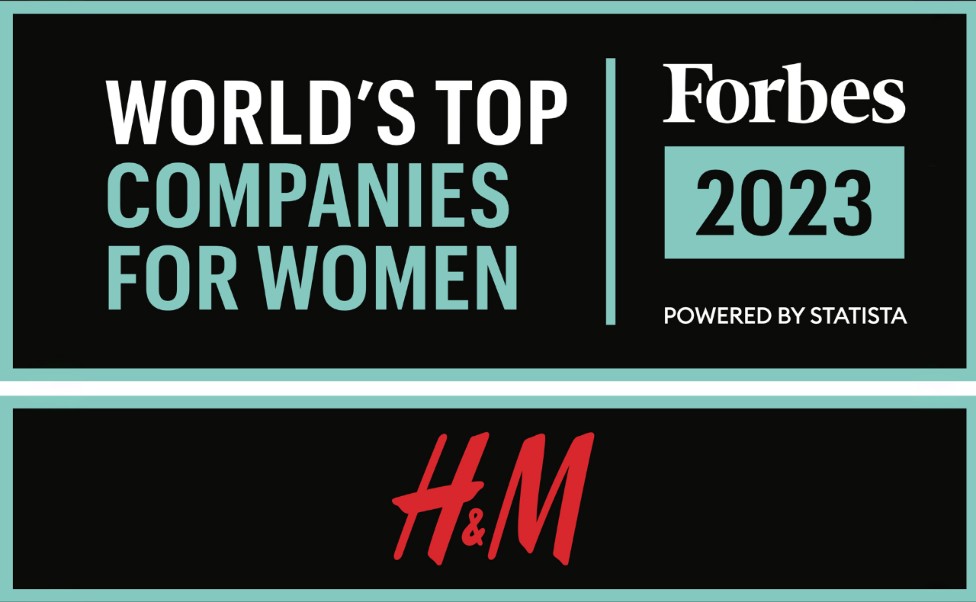 In the Leadership category, H&M's ranks among the top 1 percentage of all companies (i.e., the number of women on the executive board and board of directors. 
With over 4,000-4,500 evaluations, H&M scored high also in the areas of employer brand (how women view their own employers and other employers that they are familiar with), and public opinion (how the company does as a brand in promoting gender equality and women). 
H&M is committed to ongoing self-reflection, leveraging its size and scale to continue to empower women throughout the value chain and is strengthening its gender equality strategy through local and global partnerships and agreements.  
"This recognition isn't just about rankings: it's about the collective effort of the big team that we are, dedicated to fostering equality and providing equal opportunities. Empowering our colleagues isn't just the right thing to do - it's the smart thing to do."  
Åsa Agebäck, H&M Global HR Manager 
"I am so proud for H&M to be listed within the top 10 in Forbes' World's Top Companies for Women. I continue to meet the most impressive and committed colleagues who truly embrace our culture and values. It's our people who make coming to work a pleasure every day!" 
Annie Wu, H&M Group Global Head of Inclusion & Diversity   
Forbes' World's Companies for Women 2023 list recognises companies that are excelling in attracting and retaining female talent by supporting women both in the workplace and outside of it. Together with market research firm Statista, Forbes surveyed approximately 70,000 women working for multinational corporations across 37 countries.