Press release
Make an entrance with H&M's Back to School fashion 
School start is around the corner, which means it's time for a year full of new friends and exciting adventures. And what better way to make an entrance into the new term than with H&M's back-to-school fashion? The collection offers everything from everyday staples to the latest kids' fashion, weatherproof outerwear with clever features, stylish backpacks, and cute accessories.
13 Jul, 2023 09:00 CEST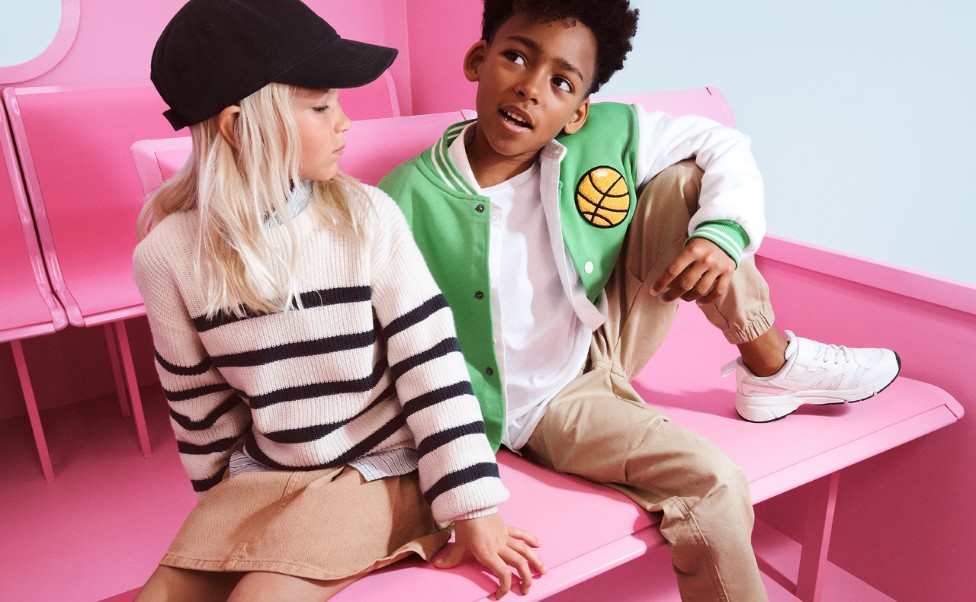 "We're very proud of this year's back-to-school collection as it offers stylish and durable garments that kids can feel comfortable and confident in. We know that going back to school after summer can be a hectic time for families, and we want to create a smooth experience where parents can find everything in one place; from basics and functional items to contemporary pieces and accessories,"
says Sofia Löfstedt, Head of Design and Creative at H&M Kids. 
The collection features classic colorways like white, beige, blue, and black, as well as pops of bright colors and vibrant prints. Trendy details elevate the fashion level and create a fun and inspiring collection for kids and babies that is easy to mix and match. Charming dresses and delicate blouses come with trendy jeans, cute sweaters, and crop tops. Striped shirts, clean t-shirts, and cool hoodies are matched with durable denim, smart trousers, and comfy joggers. Weatherproof outerwear will keep kids dry and comfortable in every condition, and stylish backpacks and accessories add both flair and function to every kid's back-to-school look.
H&M's back-to-school collection will be available from 28 July in stores and online at hm.com.