Press release
Mugler H&M is coming. A major new designer collaboration, launching May 2023.
H&M is proud to announce its next designer collaboration – a landmark partnership with the house of Mugler. Mugler has always offered an open invitation to a broad range of characters and beauty types, and now, with this partnership, it is throwing open the door even wider. The collection by Mugler's creative director Casey Cadwallader includes both womenswear, menswear and accessories will launch in select stores and online on 11 May 2023.
23 Mar, 2023 13:00 CET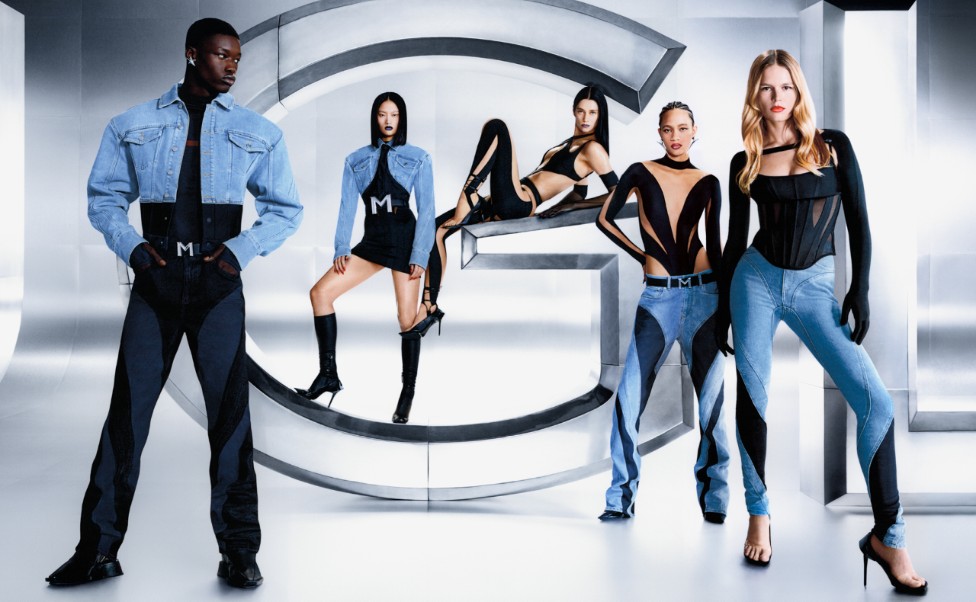 The collaboration encapsulates the very essence of Mugler. The house of Mugler has always been a trailblazer, a rule-breaker: a champion of freedom of expression, high glamour and daringly irrepressible style. Founded by the French designer Manfred Thierry Mugler in 1973, Mugler pre-empted the themes of body positivity, gender fluidity, transformation and confidence that dominate fashion now. American designer Casey Cadwallader joined the house in 2018 and has rejuvenated the house's look and legacy, producing an astounding run of instantly recognisable garments. The story of Mugler is one of avant-garde runway shows and boundary-breaking haute couture; of visionary takes on beauty that transcend limits, embracing the otherworldly, the non-binary and the technological.

Discussions for this collaboration began before Manfred Thierry Mugler's passing in January 2022. The collection unites the house's history with its present and future, offering various Mugler classics and signatures. The collection is a dynamic showcase of the Mugler world today, and the intriguing ways that Cadwallader has twisted and reinvented the House to make it fresh and relevant for a new generation.  
"We are proud to celebrate the legacy of Manfred Thierry Mugler with this collection. We were all honoured to get to know Manfred, and it feels very special that he was involved at the initial stages together with Casey and the house of Mugler. Casey has done such an incredible job at paying homage to history, and to the archive, while making the collection totally contemporary. Under him, Mugler has become one of the most innovative and exciting houses on today's fashion landscape."
Ann-Sofie Johansson, creative advisor at H&M
"It is truly an honour to collaborate with H&M. The collection is a celebration of everything that defines Mugler as a house and each piece is authentic Mugler, from the bodysuits, which have become a signature of ours, to the sharp tailoring and worked denims. It is a showcase of our icons."
Casey Cadwallader, creative director at Mugler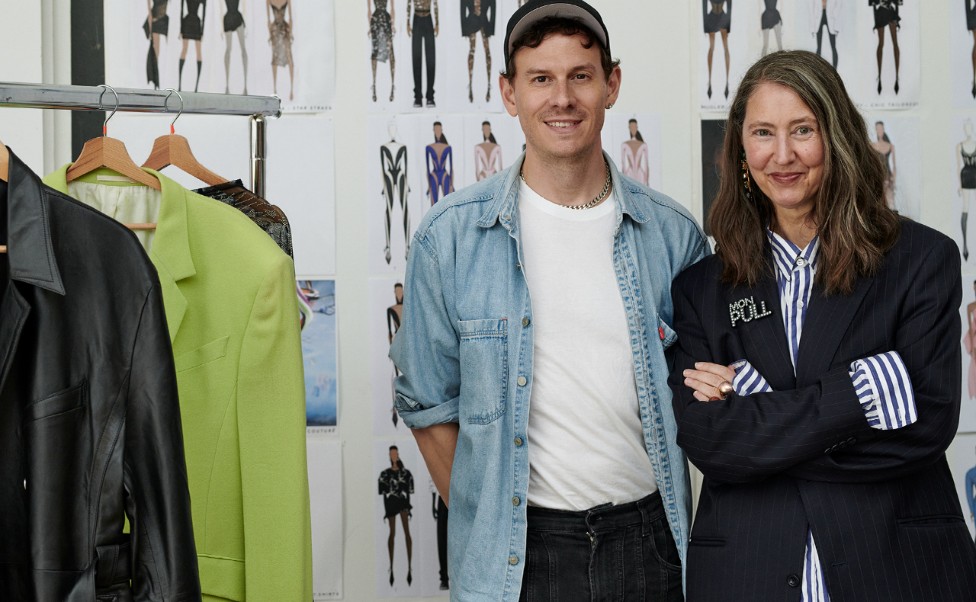 The silhouette of the collection is the recognisable Mugler fit of today; strong, big shoulders, a tight focus on the waist, an ode to the curves and lines of the body, a tribute to confidence. And yet, to nod to the vision of the House's founder, alongside the contemporary designs, are a series of very special, limited-edition archive remakes, selected by Cadwallader for their contemporary resonance and their testimony to Mugler's central role in the glory years of 80s and 90s catwalk drama. Every piece in the collection is a moment of fashion history – a chance for a global community of fans to own a piece of the brand's legacy. Whilst the collection includes both menswear and womenswear and, the fluid transformational cross-gender styling that has always underpinned the Mugler ethos is central.
To encapsulate the collection's spirit, and to celebrate Mugler's long association with music, performance, theatricality and subculture, Mugler and H&M are proud to release a music video, starring a collective of rising stars - Amaarae, Shygirl, Eartheater and Arca. Together, they have recorded their own take on Stardust's 1998 dance hit 'Music Sounds Better With You' especially in celebration of the collection. The song choice nods to the sense of community that defines Cadwallader's vision for Mugler today.
For more information and background about the music video, including additional imagery, please source H&M Magazine